We here at Giddy Goat love movies! We're probably not movie "buffs" but we certainly love watching them. Here is our compiled list of some of our favorites – if you consider the definition of "favorite" as ones we can watch over, and over, and over again without getting tired of it! So without further ado here are our most re-watchable moves:
(If you don't want to scroll through it all we understand! Find the list here: Giddy Goats Re-watchable Movies List)
Bridget Jones's Diary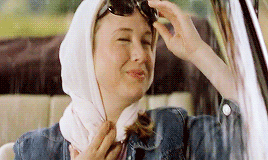 This is actually a Pride and Prejudice remake set in the modern day.  Colin Firth again plays the part of Mr. Darcy!  Yes, please!
Burlesque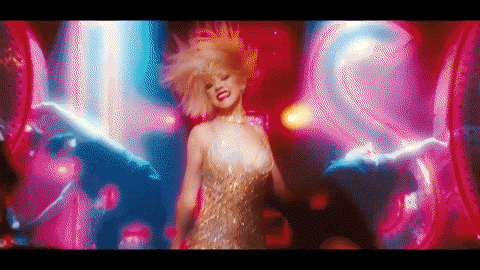 Or any dance movie really… like feel good chick flicks, I'm a sucker for dance movies.
Cinderella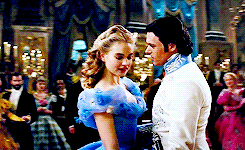 2015's remake is oh so pretty. Cheesy, yes…but also heartwarming, uplifting, and never fails to bring a smile. (Plus: Prince Richard Madden. 'Nuff said.)
City Island
A hidden gem of a movie and a new favorite of mine.  I love the story and I love characters, especially Steven Strait's character Tony.
Crazy, Stupid, Love
A comedy starring Steve Carell and the first movie Ryan Gosling and Emma Stone were in together.  This was a funny movie and it was great to see Ryan and Emma shine.
Emma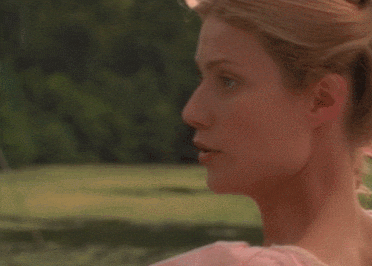 I'll take any version of any Jane Austen-esque story, but the 1996 Gwyneth Paltrow film has my heart. Full of clever scene changes and smart dialogue. And oh, Mr. Knightly. *swoon*
Harry Potter Series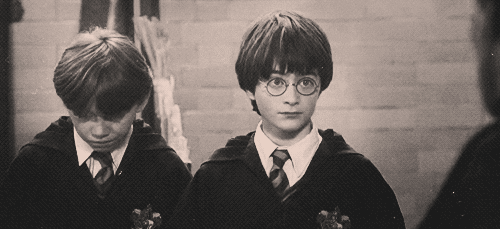 Great effects, powerful story, and one that brings nostalgia. Many hours were spent reading and watching these movies and watching is a great way to experience a little bit of magic in everyday life.
Howl's Moving Castle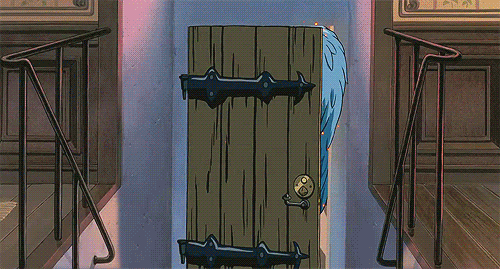 Howl's Moving Castle had memorable characters I also couldn't get enough of. The songs were also memorable and having watched it with my fiance when we met, it's been our special movie and one we watch every year.
Inception

The sci-fi technology, the psychology, the Tom Hardy and Joseph Gordon-Levitt…it never gets old.
Just My Luck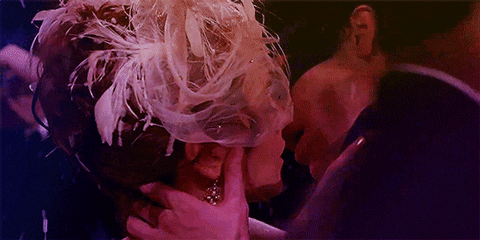 Both quirky and cute, the concept of luck being transferred through a kiss makes for a fun rom-com. Plus, the band McFly's appearance throughout the film and addition to the soundtrack makes it all the better.
King Arthur (2004)

Medieval knights, epic fight scenes, and great soundtrack. Plus, it's King Arthur, Lancelot, and a kickass Guinevere.
A Knight's Tale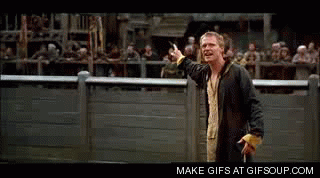 Funny, spunky, and earnestly good-hearted with some phenomenal casting. The mix of fantasy, more modern tunes and a good story gives this constant rewatch potential.
La La Land

A modern day musical with an ode to "Old Hollywood" starring two of my favorite actors.  I just love their chemistry together.  It brings me LIFE!
Labyrinth
This one is a classic for me. The amount of creativity and time that went into this story and set is phenomenal. The music is lovable too.
The Lord of The Rings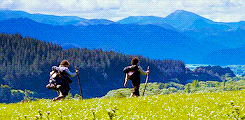 Sweeping battle scenes, gorgeous cinematography and a killer score. These movies were and are popular for a reason, and I thiiiink they may be my all time favorite movies.
Megamind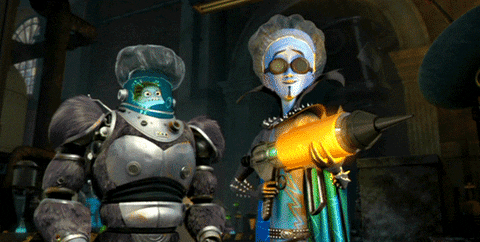 This spoof on Superman and Lex Luthor is both fun for kids and adults. I've seen it countless times and will watch it many more times to come.
MirrorMask
This is what you get when imaginative genius' Neil Gaiman and Dave McKean collaborate. This is a bizarre film that brings art to life – literally. I'm inspired every time I watch it to be a better writer and artist.
Newsies

Dancing hotties and a historical setting – who could ask for more?
Pretty Woman

Is it sad that I tear up everytime I watch this movie??? I'm a sucker for the feel-good-happy ending chick flicks.
Pride & Prejudice (BBC 1995)

Specifically, the Colin Firth version. Mmm. Mr. Darcy. On a rainy or sick day six hours (technically a TV series) of Pride & Prejudice is always a pick me up!
Pride & Prejudice (2005)

So good it needs to be listed twice! Each Giddy Goat has their own favorite! Keira Knightley and the cinematography of the landscapes makes this version a wonderful watch!
Sleepless in Seattle

Another Tom, Meg, and Nora collaboration – and movie references galore!
Totoro

This has been a childhood necessity for me. Yes, necessity. My mother had to rent this from the video store so often… she eventually bought it for me from the video store.
Two Weeks Notice

Sandra Bullock. Enough said. I love her rom-coms and this one is a favorite of mine!
While You Were Sleeping

This is how rumors get started. I love this romantic comedy starring Sandra Bullock and Bill Pullman. It's a feel good movie I enjoy watching every winter.
You've Got Mail

Tom Hanks and Meg Ryan together and they each own a bookstore!
V for Vendetta

The characters are amazing, the music is perfection, the story is ensorcelling. This movie digs its fingers in your mind and doesn't let go until long after the credits roll.
Zootopia

Zootopia appealed to both my kid and adult side. Everything from their strong female main character, the amount of thinking that went into creating the world, and the fun references to real life problems were phenomenal. 
The 10th Kingdom

Another technically TV mini-series, I usually watch through the whole length of it in one go – so it's a movie to me. A great cast of characters, an adventure through the fairy tales (Snow White, Cinderella, Rapunzel, etc. etc.); it's got silly humor and a great story!
1408

"It's only just begun…" John Cusack as a cynical and skeptical writer, locked in a hotel room that's trying to kill him. Need I say more?
~*~*~*~*~*~*~
Let us know if you guys have seen any of these, or decide to watch any! We'd love to know what you think of them!