I love feel-good, based on true stories, happy ending movies. Absolutely adore them. They just do the job they are intended to do, they tell you a story that has you rooting for the underdog, crying in the middle, and feeling all warm and fuzzy when it comes to the end and you're dabbing your eyes to dry them.
One trend I noticed in my feel-good movies, when I created this list is how many of them are sports related! So I guess sport dramas are a thing I enjoy — even though I don't care for sports.
So without further ado! A few of my favorites:
Blindside
Blindside tells the story of "Michael Oher (Quinton Aaron), a homeless black teen, has drifted in and out of the school system for years. Then Leigh Anne Tuohy (Sandra Bullock) and her husband, Sean (Tim McGraw), take him in. The Tuohys eventually become Michael's legal guardians, transforming both his life and theirs. Michael's tremendous size and protective instincts make him a formidable force on the gridiron, and with help from his new family and devoted tutor, he realizes his potential as a student and football player." (Source: IMDB)
Cool Runnings
Probably one of my favorite, Cool Runnings tells the story of "four Jamaican bobsledders dream of competing in the Winter Olympics, despite never having seen snow. With the help of a disgraced former champion desperate to redeem himself, the Jamaicans set out to become worthy of Olympic selection, and go all out for glory." (Source IMDB)
Eddie the Eagle
The story of Eddie Edwards, the notoriously tenacious British underdog ski jumper who charmed the world at the 1988 Winter Olympics." (Source IMDB) I just love this one, I've watched it twice now and get teary-eyed every time! The acting is wonderful and I love the story. It's one of my current favorites.
The Fighter
"For Micky Ward (Mark Wahlberg), boxing is a family affair. His tough-as-nails mother is his manager. His half-brother, Dicky (Christian Bale), once a promising boxer himself, is his very unreliable trainer. Despite Micky's hard work, he is losing and, when the latest fight nearly kills him, he follows his girlfriend's advice and splits from the family. Then Micky becomes a contender for the world title and he — and his family — earns a shot at redemption." (Source IMDB) 
Fly Away Home
"After Amy (Anna Paquin) loses her mother in a car accident, she must uproot her life and move to Canada to live with her father, Thomas, (Jeff Daniels), an oddball inventor with whom she has no relationship. She initially struggles to find her her place in her new home, but things change when she stumbles upon a collection of abandoned goose eggs. When the eggs hatch, Amy and her dad work together teaching the motherless birds to fly south for the winter, and their relationship blooms." (Source IMDB) This was an absolute favorite of mine growing up — and I still have one of the songs from it on my playlist. 
Invincible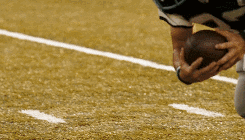 "Lifelong football fan Vince Papale (Mark Wahlberg) sees his wildest dreams come true when he becomes a member of the Philadelphia Eagles. While teaching at his high-school alma mater in Pennsylvania, the 30-year-old gets a chance to try out for his favorite team and, except for kickers, becomes the oldest rookie in NFL history who never played football in college." (Source IMDB) I really enjoyed this one, it was just one more feel good sports movie. I mean they all are really! 
McFarland, USA
"Track coach Jim White (Kevin Costner) is a newcomer to a predominantly Latino high-school in California's Central Valley. Coach White and his new students find that they have much to learn about one another, but things begin to change when White realizes the boys' exceptional running ability. More than just physical prowess drives the teens to succeed; their strong family ties, incredible work ethic and commitment to their team all play a factor in forging these novice runners into champions." (Source IMDB)
Radio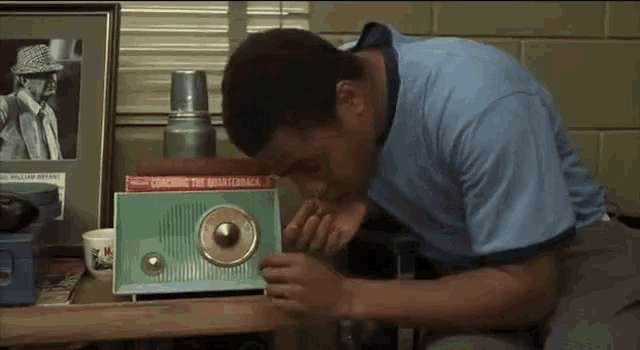 "In a racially divided town, coach Jones (Ed Harris) spots a mentally disabled African-American student named Radio (Cuba Gooding Jr.) near his practice field and is inspired to befriend him. Soon, Radio is Jones' loyal assistant, and principal Daniels (Alfre Woodard) happily notes that Radio's self-confidence is skyrocketing. But things start to sour when Jones begins taking guff from fans who feel that his devotion to Radio is getting in the way of the team's quest for a championship." (Source IMDB)
Real Steel
"Charlie Kenton (Hugh Jackman) used to be a prizefighter but lost his chance to win a title when heavy, towering robots took over the boxing ring. Now working as a small-time promoter, Charlie pieces together scrap metal into low-end fighters, barely earning enough to make it from one underground venue to the next. After hitting rock bottom, Charlie reluctantly teams with his estranged son, Max (Dakota Goyo), to build and train a championship robot for a last shot at redemption." (Source IMDB)
Remember the Titans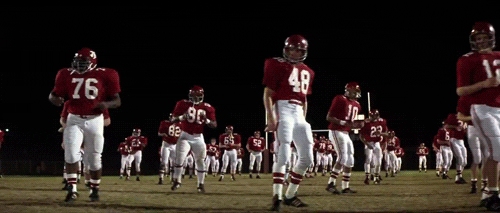 "In Virginia, high school football is a way of life, an institution revered, each game celebrated more lavishly than Christmas, each playoff distinguished more grandly than any national holiday. And with such recognition, comes powerful emotions. In 1971 high school football was everything to the people of Alexandria. But when the local school board was forced to integrate an all black school with an all white school, the very foundation of football's great tradition was put to the test." (Source IMDB). 
And there is my list! Do you enjoy sport drama movies? Or feel-good movies? Let me know in the comments below! If you have a favorite I haven't mentioned, I'd love to hear what it is. I'm always in the mood for more feel-good movies to watch.
Until next time,