There probably aren't many of us who dislike Tom Hanks and if we dislike his acting, then there is probably a movie under his name as producer that we like. The man is a genius. So many of his movies (acting or producing) are ones I love, and so here is a short list of some of my favorites with him in it!
A League of their Own
Another feel good sports drama… which if you have seen some of my other movie posts you sort of had to know that this one would make the list! A League of Their Own has always been one of my favorite movies. Tom Hanks stars alongside a great cast as the all-american girls baseball league picks up.
Big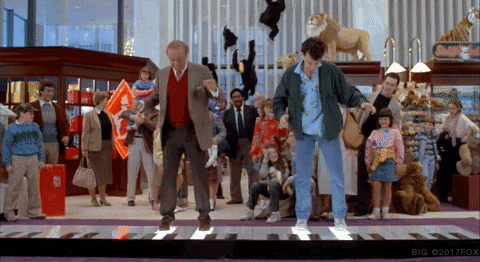 An adorable comedy, Tom Hanks stars a young boy who just wishes he was big! And he gets his wish! The boy now has to navigate the adult world – and he does a great job in a toy company.
Cast Away
Is this a classic yet? A cult-classic? I remember watching this when I was younger, and it's certainly stuck with me! Tom Hanks survived a plane-wreck and is stranded on an island. He learns some valuable lessons. (Poor Wilson!)
Forrest Gump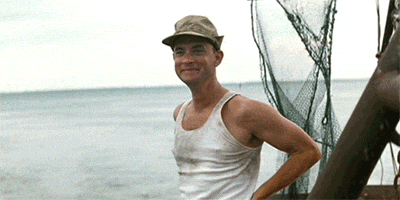 I dunno what it is, but there is just something about Forrest Gump that I love. It's probably how endearing and preserving of a man Forrest is. Tom Hanks did a wonderful job with this movie!
Sleepless in Seattle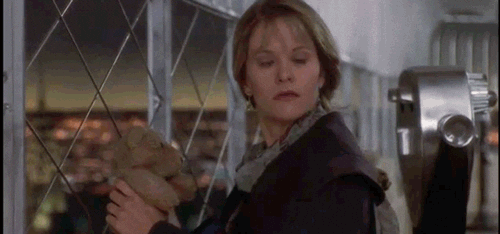 Ah, the romantic-comedies. Tom Hanks is a wonderful lead in these next two.  Sleepless in Seattle was a favorite of probably some of the first rom-coms I ever watched! I am pretty sure it was a favorite of my mom's as well.
You've got Mail
And this one, was a definite favorite of my mom's. And mine. I love the conflict between the two characters and the early internet. I met my own husband on the internet, before the days of a million dating websites and apps! This movie is real sweet, and I adore it!
That was a quick list of some of my favorite Tom Hank movies!
Do you have any favorites?
Until next time,